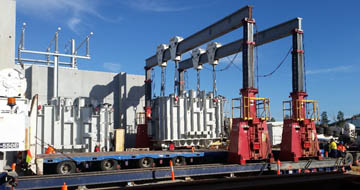 Australia Power Solutions respects the need for its customers and with that in mind we deliver the project with honesty, transparency and quality.
Our belief is that our growth is when our experience and knowledge is used for the growth of our clients.
We connect our heart to project we deliver. We listen, we innovate, then we deliver the best solution to our clients. We keep things simple, transparent, fair, safe and timely.
For more information contact us today.
Engineering Field Services
– 24-hour Emergency Service. (Low/ High Voltage)
– Underground cable fault location and cable testing
– Field Engineering Liaison and Inspection.
– Full end to end testing and commissioning.
– Acceptance testing of Electrical Equipment.
– Preventative Maintenance Program of low or high voltage installations.
– Switchgear, Oil Sampling, Protection Relay PMs.
– Trouble shooting.
Engineering Consulting Services
– High Voltage and Low Voltage Engineering Studies.
– Electrical Installation evaluation and recommendations.
– Electrical Installation Master Planning.
– Electrical Installation Project Management.
Engineering Design Services
– Cost Estimates.
– Project Scheduling.
– Design Analysis.
– Conceptual Drawings. (Level 3 design)
– AS/NZS Standard recommendations.